While attending the G20 Summit in Delhi, UK Prime Minister Rishi Sunak took the opportunity to visit the Akshardham temple in the national capital on a Sunday morning. Accompanying him on this visit was his wife, Akshata Murthy.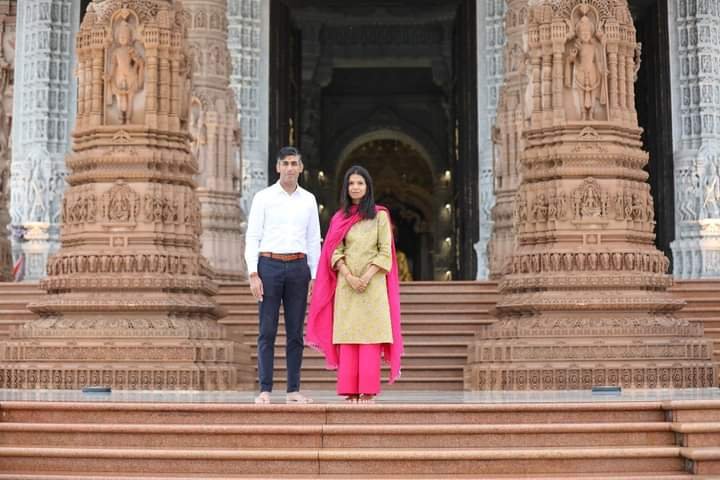 Throughout his tenure as the UK Prime Minister, Sunak has frequently expressed his pride in his Indian heritage and his enduring connection to India and its people. In a recent statement, he emphasized the role of his Hindu faith in guiding his life, providing him with the courage, strength, and resilience required to fulfill his duties as the leader of his country.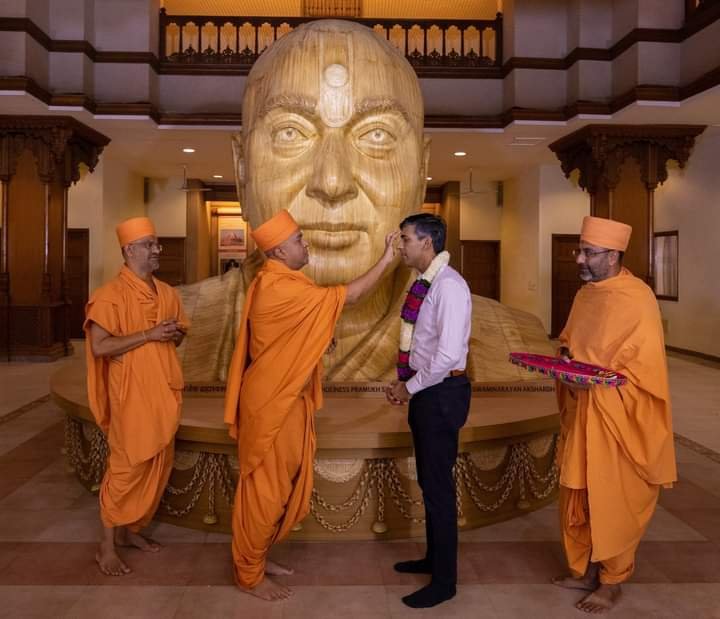 Sunak, reflecting on the personal nature of his faith, conveyed, "For me, faith is very personal. It guides me in every aspect of my life. Being Prime Minister is a great honor, but it is not an easy job. There are difficult decisions to make, hard choices to confront, and our faith gives me the courage, strength, and resilience to do the best that I can for our country." He shared these sentiments while addressing a gathering at a 'Ram Katha' event led by spiritual leader Morari Bapu.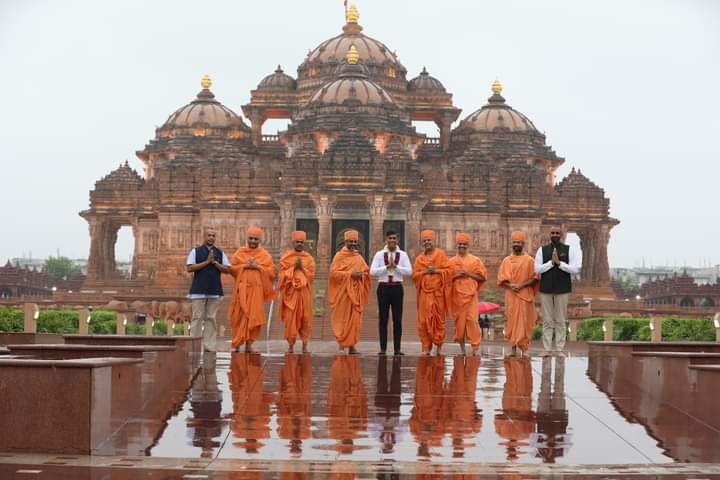 Upon his arrival in India on Friday afternoon, Sunak was warmly received by Union Minister Ashwini Choubey, British High Commissioner to India Alex Ellis, and other senior diplomats. During his visit, he also engaged in a bilateral meeting with Prime Minister Narendra Modi at the latter's official residence on Saturday evening.