ndian cricket sensation Virat Kohli, who initiated his journey with Team India on August 18, 2008, has now marked a remarkable milestone of 15 years in the international cricket arena. During this extensive tenure, Kohli has not only evolved into one of the most exceptional players in cricket's history but has also taken up the esteemed position of captaincy across all formats for Team India. Among his manifold achievements, he holds the prestigious record for achieving the 10,000-run mark in One Day Internationals (ODIs) in the shortest time and was bestowed with the title of male cricketer of the decade by the ICC in the year 2020.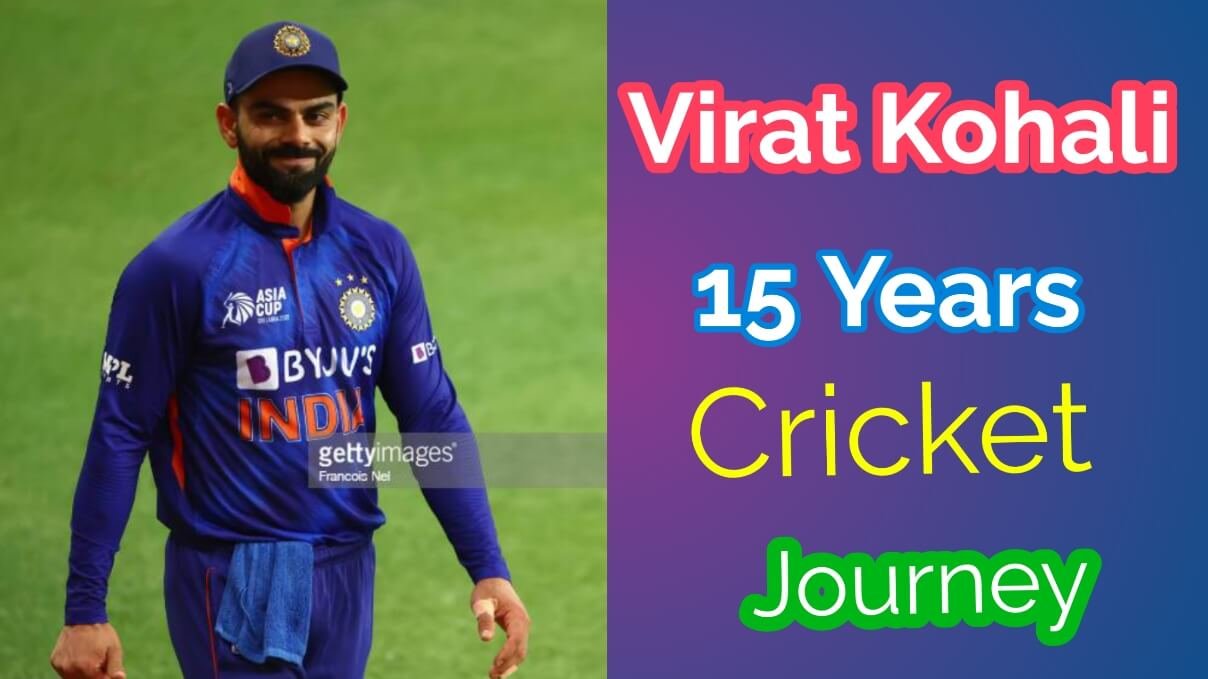 Taking to his official Instagram account, the 34-year-old cricket icon shared a captivating photograph of himself adorned in the iconic Indian cricket attire, commemorating a memorable triumph against arch-rivals Pakistan in the inaugural match of the 2022 T20 World Cup. Accompanying the image was a heartfelt caption, "Forever grateful." In that specific game, Kohli exhibited an unbeaten display of skill, accumulating an impressive 82 runs from 53 balls, inclusive of six fours and four sixes, which played a pivotal role in securing India's victorious outcome with a four-wicket lead. Despite India's eventual elimination in the semi-finals at the hands of the ultimate tournament champions, England, Kohli notably emerged as the tournament's highest run-scorer.
Jay Shah, a prominent figure within the Board of Control for Cricket in India (BCCI), took to the social media platform Twitter to extend his commendations to Kohli's exceptional journey. Shah conveyed his genuine congratulations to the esteemed @imVkohli for successfully completing a remarkable 15 years of unwavering dedication to the international cricket landscape. Shah openly acknowledged Kohli's unwavering passion, unyielding perseverance, and notable accomplishments, all of which have undoubtedly served as a wellspring of inspiration for countless followers. Shah concluded by conveying his best wishes for Kohli's continued triumphs and expressed eager anticipation for witnessing a multitude of forthcoming milestones in Kohli's illustrious career.